Following the Footprints of Aggie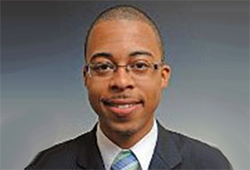 Everyone leaves footprints on the sands of time that are created by the impact we have on others' lives. A person is remembered for the weight of his or her character. For marks of accomplishment. For shapes of kindness. For length of compassion. For width of personal warmth. For generosity. For values.
When we leave positive impressions behind, we enhance the lives of our friends and loved ones. We give them footprints to follow.
Thoughtful estate planning is one way to leave a footprint that helps others recall our priorities. For example, consider the effect of a plan that includes provision for family members and resources for charitable organizations like NC A&T State University.
An Estate Gift Makes a Positive Statement
When you include NC A&T State University in the final disposition of your estate, you declare to your family and friends that you believe in and care about the mission of NC A&T State University. Your parting gift becomes a clear declaration of your values.
An Estate Gift Provides Needed Funding
Estate gifts are especially valuable, not only because they tend to be larger than annual gifts, but because they often come at critical times. They provide that extra boost to the budget that can make the difference between program advancement and program retrenchment.
Estate gifts can be designated for a specific purpose or they can be unrestricted for use where needed most. They can fund endowments that perpetually provide an ongoing witness to your friends and loved ones that you believe in the work of NC A&T State University.
An Estate Gift Encourages Imitation
There's something about a well-planned estate gift that influences others to "go and do likewise." As friends and family members plan their own estates, they may recall your generosity and thoughtfulness. Your gift may unlock resources for NC A&T State University from other estates.
One Student's Story: How Aggie Footprints Impacted Him
Dear friend of North Carolina A&T State University,
My name is Augustine Joseph Jr. and I am currently a senior political science major with a minor in English at North Carolina Agricultural and Technical State University. While studying in a nurturing environment like North Carolina Agricultural & Technical State University, I have had the privilege of studying government at all levels. I have interned for North Carolina Governor Beverly Eaves Perdue and United States Senator Kay Hagan. I was even invited to meet President Barack Obama, and we conversed about Aggie Pride.
If not for this university, my story would not at all be possible. The assistance I have received in scholarship from the alumni community has been extremely beneficial. Most importantly, a scholarship played an integral role in covering my living expenses when I interned in our nation's capital.
I am a prime example of alumni dollars well spent, and without your contributions none of this would have been made possible. Our university has been a hallmark for leadership and excellence all across the world. With your continued support through monetary contributions and estate gift considerations, North Carolina Agricultural & Technical State University will continue to shape more dynamic leaders.
In essence of Aggie Pride,
Augustine Joseph Jr.
Senior Candidate for the B.A. in Political Science